Introducing my very first Featured Rides story - Mango 392 - a 2017 Dodge Challenger R/T 392 Hemi Scat Pack Shaker in Go Mango Orange!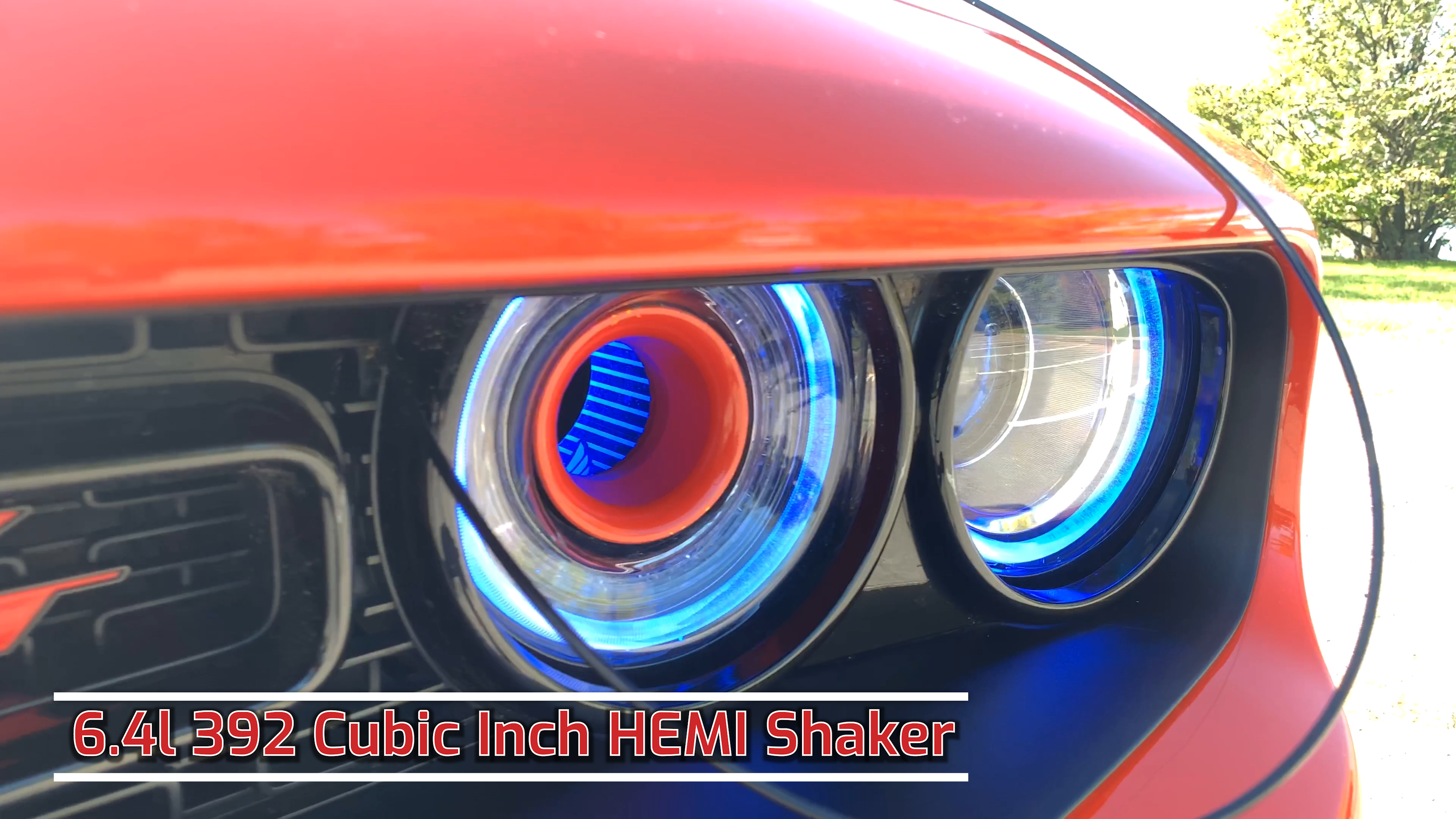 About a week or two back, I got a notification on my Instagram that someone was thrilled that their car had made it to my page - so I reached out to him and mentioned that if he ever wanted to get together for a photoshoot of his car to let me know and we would set something up. Fast forward to Saturday, October 5th, 2019, and we decided to meet for a shoot. We visited 3 different locations - City Centre, Remic Rapids, and a short jaunt on the Champlain Bridge to Bate Island - for a variety of shots.
So, without further adieux, let me introduce our very first Feature Ride! Coming all the way into Ottawa from Cornwall, Ontario, for the shoot, meet our very first Featured Rides owner: his name is Chris Sauve - Instagram handle @Mango3Ninety2 - and he's a huge Mopar enthusiast to say the least! He created a Facebook Mopar group named Dodge Charger Challenger group and anything Mopar that has grown to 13,000 members from all around the world (maybe I should take some notes from him on how to grow my page to those kinds of numbers!) Chris and his wife still have a 2011 Dodge Charger SXT and he says it's great, but he knew it was time for a car with a Hemi in it!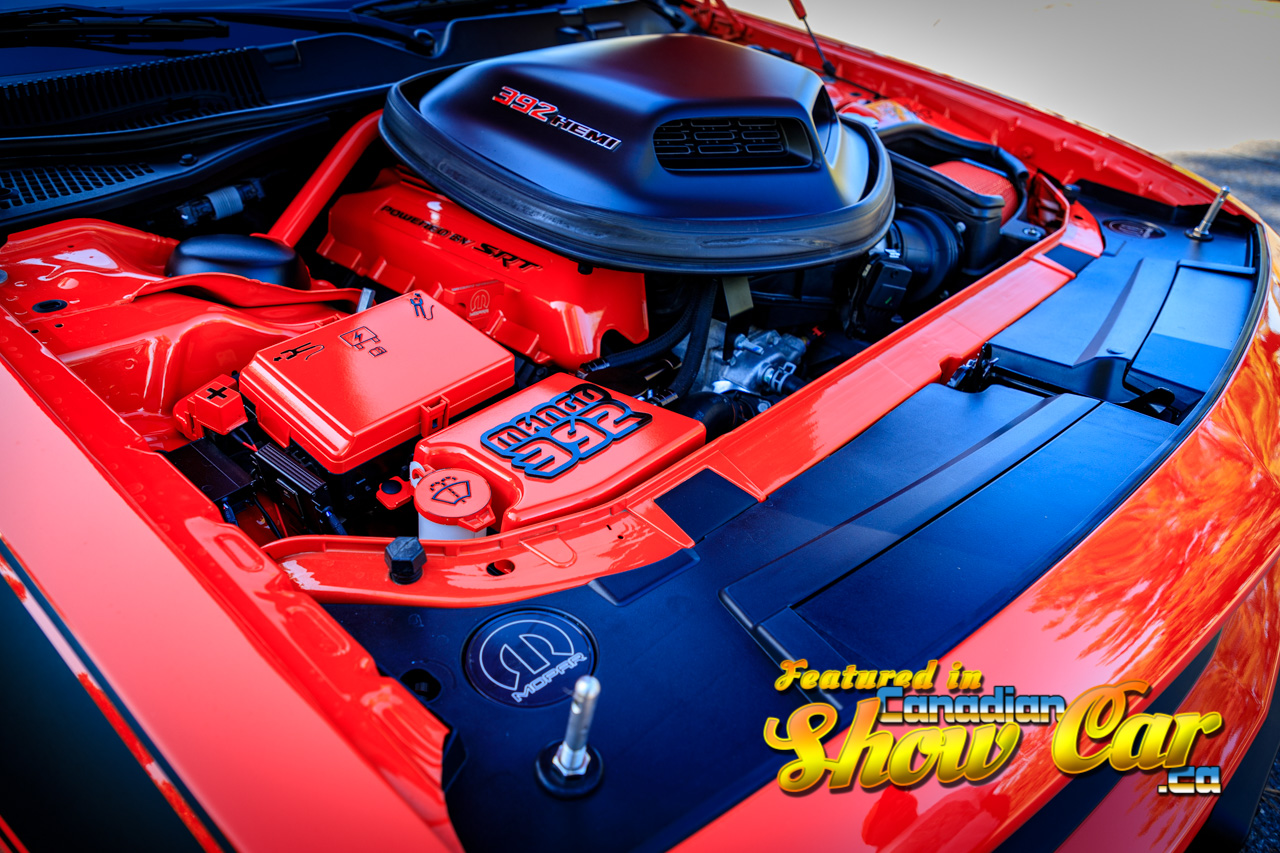 What he ended up with was not just a Hemi, but a 392 Hemi! And that's how his journey with his Go Mango Orange, 2017 Dodge Challenger R/T with a Scat Pack Shaker hood started back in the month of September 2017. Since it was already later in the season, he decided he had to put it away in storage for the Winter months. And that's when the parts started to be purchased and added to the car! Last Summer when it came out of storage he had added a Dyno Max exhaust system and many new engine dressing parts under the hood all custom painted in Go Mango Orange matching the cars paint scheme.
By the Summer of 2019, the outside appearance of his Challenger R/T changed drastically - with the addition of side graphics, a front splitter, a rear diffuser, custom license plates "MANGO392", a wickerbill, a new set of blacked out dual 5 spoke wheels and wider tires, new colour changing Halo headlights and demon eyes. "I'm learning very quickly that going to Car Shows and Cruise nights makes it very addictive to keep adding on to my car," says Chris, reflecting on his passion for his 2017 Go Mango Orange, 392 Hemi Challenger R/T.
"The exciting part is that sponsors now come to me to promote their products and it helps me add parts to my Challenger." Chris adds, "but is also helps them by getting their products visually promoted on the internet, and at car shows."
"It's basically at the end of the 2019 season now, and it's going to be put away soon" he continues, "the input-group-addons and modifications won't stop there though!" With the influence of his Mopar Facebook group and the creative ideas of its members, and all of his ideas, "it will definitely continue changing as my journey goes along with my Challenger."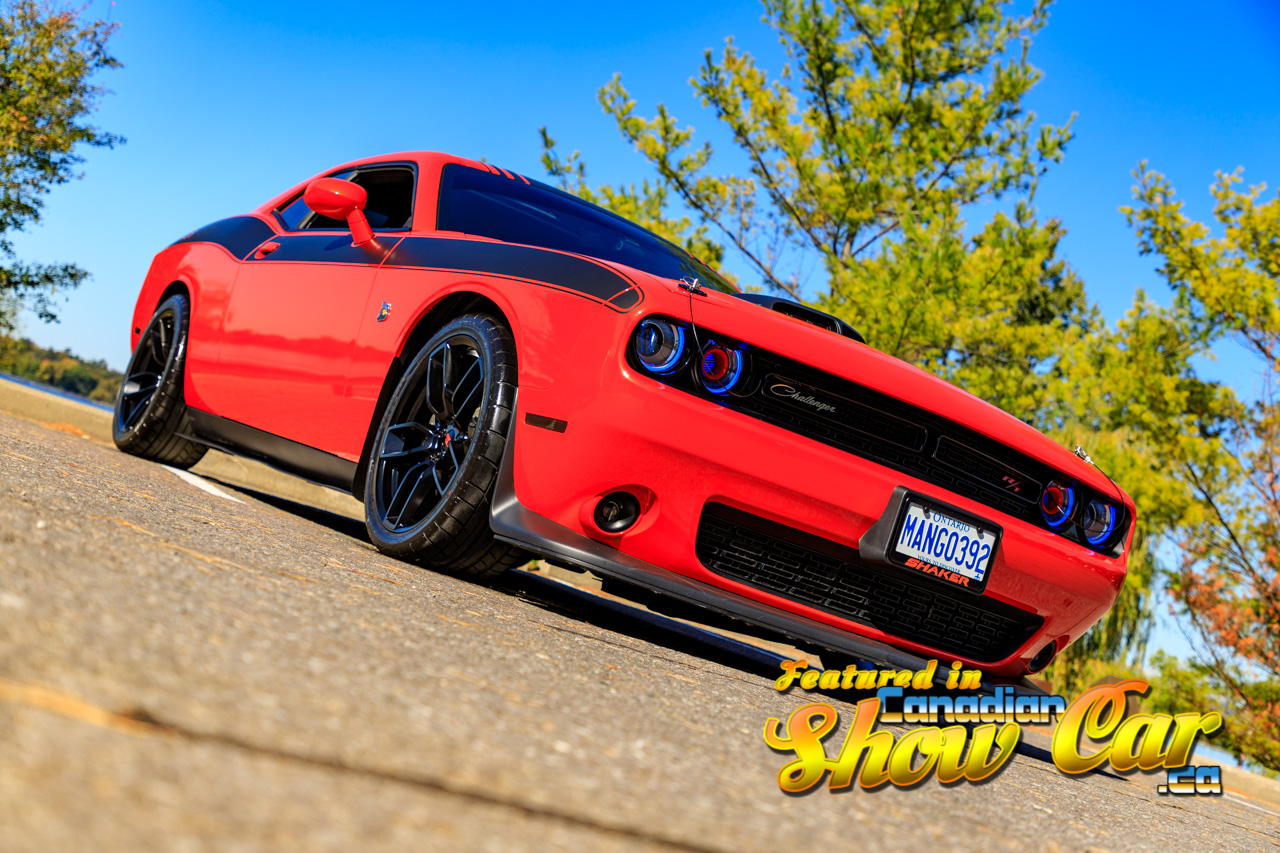 Chris's next project is customizing the trunk area. "I'm going to fibreglass the inner trunk lid area and get custom 3d printed logos and airbrushing done." He smiles and adds "Of course in Go Mango Orange and black, and having MANGO392 incorporated into it as well."
His next push is to grow on Instagram - "as there is a huge potential on there - not just with the Mopar community, but all vehicle communities," he comments. "I'm not stopping till my Mopar group is the biggest, and most known Mopar oriented entity, around in North America!" says Chris. "The idea is so that fans and owners of anything Mopar can enjoy sharing their ideas, stories, mods, and pictures."
"Car Shows are my true passion, but being on the World Wide Web expands the car enthusiasts love for the hobby further by making it a Car Show every day rather than just on weekends," reflects Chris on how and why he got started creating Mango 392!
Chris was very happy to have the opportunity to have me meet with him to take photos and videos of his creation - "I believe every car lover has their own personal vision of what their vehicle will look like" Chris says. So true Chris, so true.
The car scene and community of car lovers everywhere is truly impressive, and the people that I have met through photographing their cars at car show events are equally impressive, and their styles are just as unique!
This is just the first of hopefully many stories on "readers" rides - will you be the next?
For more information on Chris's Mango 392 2017 Dodge Challenger R/T, you can follow Chris Sauve and his progress with Mango 392 on:
Instagram: @Mango3Ninety2
Facebook group: Dodge Charger Challenger group and anything Mopar
Car Club: Cornwall Olde Car Club
You can also contact Chris by email: nfd10kodi @ gmail.com